Better Chemistry's music is about the journey of the soul and spirit, the challenges and joys of life – the pitfalls of love and relationships!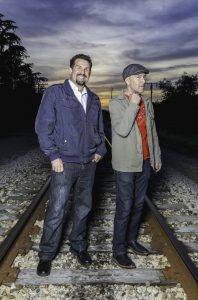 "Infectious. Enveloping. Irresistible."
Those are just a few words to describe the band, Better Chemistry, who have been overwhelming audiences since 2001 with their propulsive brew of Reggae, Ska, Funk and Rock. The band's positive vibe and "let the good times roll" approach has won them a devoted following and a career's worth of accomplishments. You might have heard their music during a Lakers game on Fox Sports Net ("Sunday Night, Lakers Night" and "Purple and Gold"), or on the radio (KROQ 106.7 FM, Los Angeles, KISS FM London). However, the real experience is their live performances.
The band's story started at the Bulldog Pub in Upland, CA at an open-mic night where the band's members first met in 2001. Discovering a common group of influences (Bob Marley, Toots, Dennis Brown, The Clash, The Specials, Sublime) the band came together and quickly built up an impressive resume, opening on-stage for BB King, UB40, Steel Pulse, Aggrolites, Third World, Berlin, Average White Band, War and recording and performing with Pato Banton, Chali 2na, Tippa Irie, Shinehead and Papa Michigan from Michigan and Smiley (Studio One). Better Chemistry has written and produced tracks for Fox Sports Net that gained national airtime. "Frozen in Your Tracks" aired on January 27, 2007 during the Los Angeles Kings game. "Purple and Gold" was aired during the 2008 NBA Western Conference Championship and "Sunday Night, Lakers Night" ran multiple times during the 2009 – 2011 seasons.
6 Foot Shorty, released in 2007, was a step in the band's evolution, showcasing their growth and development as songwriters and players, while hewing to the warmth and positivity that has been the hallmark of their sound since they began. Adding to the flavor and variety, you will hear Pato Banton on the track "2 Steps Back" and the Hip Hop / Dancehall styles of Chali 2na and Tippa Irie on "6 Foot Shorty". The song "MCII" is licensed to Yamaha Motor Sports for an ad campaign featuring professional motocross riders on the Yamaha team. The self-titled EP, Better Chemistry, is when the band opened the path to roots music, encompassing the traditions of Ska, and really started to blend genres. The cover song of Peter Tosh's "Ketchy Shuby" was selected for the Peter Tosh Tribute Album that featured The Jerry Garcia Band, Edi Fitzroy, Andrew Tosh and Daddy Roots, released in 2005. The debut album from 2001, Undiscovered Elements, is when the band realized there was something magical that was happening. The 12 original tracks were recorded live in a garage after 6 weeks of coming together.
The fourth album release from Better Chemistry was in 2013, featuring Aalon, Pato Banton, and Roger Rivas from the Aggrolites. Tracks "Watch Your Back" and "Sweet as Reggae" were produced by Leroy Osbourne of Sade, and are featured on the UK FLU 2 Compilation. It's a mix of original music, classic reggae cover songs and few little twists and tweaks expressing their musicianship and pushing traditional boundaries.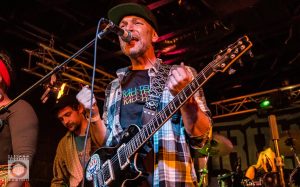 During that time life throughout its normal twists and turns that resulted in some new members joining the band, re-igniting the bands flame. During that change we could not really put our efforts into the older recordings, so we did an independent release of "Sweet as Reggae" and decided to move forward with writing and creating new music. The fifth new studio album FRUIT OF LIFE was released in August 2017 through Bob Marley's legendary record label, Tuff Gong International debuted at #11 on the Billboard Reggae Album chart.
As time evolves and changes occur, the one thing we know for certain….the music is right where we want it.
Current Members of Better Chemistry…