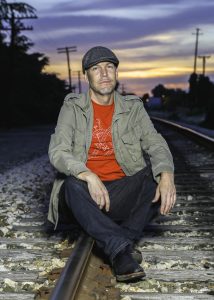 Dave Monaco has been performing, producing, and recording different genres of music since 1998. In the last few years, Dave began working outside of his band, Better Chemistry, to create a unique sound and explore new horizons. The musical style is acoustic, funky/rock/reggae and mellow with a southern rock feel.
Dave Monaco performs primarily in Los Angeles and Orange County, California and has opened for Dwight Yoakam at The Grove in Anaheim, CA and Donna Jean, formerly of The Grateful Dead, Slash, Steel Pulse, BB King, and many more.
Dave is also involved in scoring all genres of music for TV and sports teams, including the Los Angeles Lakers, the L.A. Kings on Fox Sports West, and a Yamaha Motor cycle commercial. His private recording studio allows him to write lyrics, produce and record music as he is working on his fourth album with Better Chemistry.
Dave is available for private parties, company events, concert venues, and bar/restaurant entertainment. For information on custom songwriting, commercials, music scoring, or live booking, contact Dave at
draemusic@gmail.com or 909.721.7379.
Follow Dave Monaco…