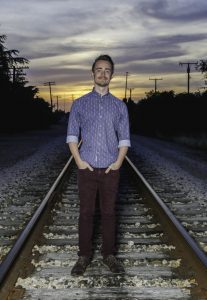 Chris Cockrill is a freelance musician, professional woodwind player, arranger, and composer who is based in Los Angeles, CA. Chris has earned his A.A. from Fullerton College and is currently studying at the Bob Cole Conservatory (campus of California State University, Long Beach) and earning his degree in music performance with an emphasis in Jazz Studies.
As a professional musician, Chris has played in a variety of settings such as recording studios, various musicals, jazz clubs, renowned concert halls, and even large arenas and NFL stadiums. He is very well rounded in a variety of different styles from classical and jazz to pop, R&B and rock. He has shared the stage with great musicians such as Arturo Sandoval, Bruce Babad, Boston Brass, S.A. Martinez of the band 311, Jeff Jarvis, Georgina Jackson, and many others.
As an educator, Chris has taught at many middle schools and high schools all across Orange County and the greater Los Angeles Area. In addition, he has also taught a variety of private students on saxophone, flute, and clarinet. Chris has studied and mentored under phenomenal teachers such as Rusty Higgins, Bruce Babad, Sal Lozano, and Katisse Buckingham. He loves working with kids and sparking a lasting passion and appreciation for music that will last his students entire lives, no matter which walk of life they pursue.
Today, you might catch him performing around the Southern California area or touring the world playing along side bands such as Los Stellarians, Los Angeles Swing Barons, The CSULB Concert Jazz Orchestra, and many others.
Follow Chris Cockrill…