"More groove than grains of sand in the desert…"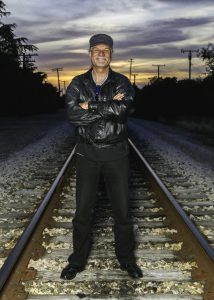 CASEY JONES – Currently plays drums for BETTER CHEMISTRY, THE CASEY JONES REGGAE TRAIN, ISLAND PASSION , YAMI BOLO, INTENT, PAN ON DE RUN, JAHMARK AND THE SOULSHAKERS, FAT TUESDAY, ALTERNATE ROOTS, GREGG YOUNG AND THE 2ND STREET BAND, THE GARY GORDON MAIN STREET BAND, ZUMEGA MUSIC, URBAN DREAD, RAIN PEOPLE, UNKLE MONKEY, SHENANIGANS, THE BLUE NILE X-PRESS. Having a deep love for all that is music and extensive travel throughout China, Europe, Latin America and the Middle East has blessed him with the opportunity to study and play music from many different cultures. Studying from such great masters as Changuito, Billy Moore, Kenny Clarke, Tony Columbia, Efran Toro, and Long John Oliva. Casey worked with the Universal Studios Hollywood band Tropical Wave for 10 years, played USO shows for the troops in Iraq, Germany, Kosovo and Bosnia, produced his own recording projects like "Devil In the Canyon", " Roots Raga Reggae", "The Natives Are Restless", and Big Yards "Don't Worry Be Happy", and his popular single with Tafar Watkis "Reggae Soul Train". His latest release is a live Cd with the band Fat Tuesday recorded live at The Skylark in Seattle.
Casey has been playing pan now for quite a few years and is a regular at the Ventura Harbors' steel drum music series as well as Glen ivy Hot Springs. Currently Casey is in the studio producing tracks for Pan on de Run and the world beat music of Alternate Roots Studios. Casey has been band leader and musical director for groups like Spliff, Ray-Gun, Alternate Roots , Pan on DeRun and Das Beat opening up for reggae greats Toots and the Maytals, Jimmy Cliff, The Wailers, Third World, Mutabaruka, Sly And Robbie, and legends like BB King, Jr Walker ,The Rebirth Brass Band, Joan Jett and the Blackhearts, Tania Maria, The Motels, The Gang of Four, Billy Idol, Leo Nocentelli, and many more!!
His passion for world music is quite evident in his playing as his rhythms and sixth sense is uncanny. Casey's versatility as an artist is clear whether he's playing reggae, Latin, calypso or jazz, he rocks! He's worked and recorded with with some of the greatest including Joe Cocker, Etta James , Tupac Shakur, Dave Shafran, film composer Michel Columbier, jazz legend Eric Gale, Reggae dancehall legend Sister Nancy, Yami Bolo, The Bonedaddys, composer Earl Robinson, Linda Hopkins, Seal, Robert Greenidge, Indeya, Papa Michigan and Shinehead , Empress Akua, Margaret Young, Planet 10, Albert Johnson, Costa Rican composer Luis Munoz & Pelin, Marty Steele, Junior Klegseth, The LA Desperados, Einstein & Sapadilla, and Spliff, one of the very first reggae bands in California with the late great vocalist Regina Williams!!
 – Life is all about love….and I feel the love in de house!
Follow Casey Davis Jones…